MEMBERSHIP BENEFITS
ACCESS WHEN YOU NEED IT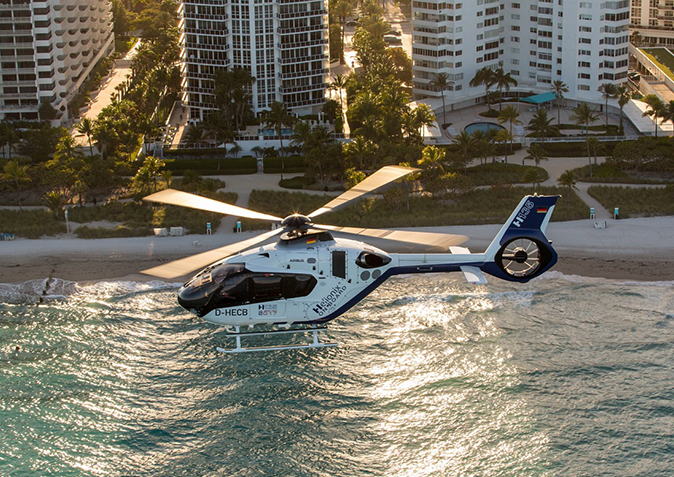 The HeliGroup Charter Club offers unique, simple, cost effective access to the latest Airbus Helicopters with zero hassle – all just a phone call away.
With no need to worry about quotes for each flight, landing sites and their fees, membership to the HeliGroup Charter Club guarantees the simplest and most cost effective way to travel by helicopter to and from the South East of the UK.
We take care of every aspect of your flight, whether it be landing at a hotel, airport or sporting event, managing the process from start to finish so you don't have to. We can organise chauffeur driven cars to collect and drop off, linking seamlessly with your flight for a door-to-door service.
With an average fleet age of just one year, you will travel in style and comfort in some of the newest helicopters in the UK. Whether you require a flight for 1 person or 6, your membership covers you.
Charter Club membership is unique to HeliGroup in the UK, unlike other operators we purchase from new and own all our aircraft, ensuring a top flight service to all our customers.
We work in partnership with a number of premium brands, so have exclusive access to money can not buy fly and drive events, car and hotel launches and can secure prestigious restaurant bookings.
"I regularly travel to motorsport and shooting events across the UK, so HeliGroup's Charter Club makes perfect sense to me. I know how many points each trip is going to use from the map, and book via email"
MELVYN YARDLEY
"Being part of the club allows me easy access to helicopter travel with no hassle, as and when required. I have used the H135 for a wedding, and the AS355 for airport transfers for business travel"
JAMES MARSH
HOW DOES IT WORK?
IT'S SIMPLE…
An annual payment or monthly direct debit buys you points that you can use anytime of the year for helicopter travel. We have four bands that cover the UK, and each band uses a number of points, based on distance.
No matter where you travel to in a zone, the points used remain the same.
All flights must start or finish in the red zone, which is the south east of the UK and London, and can be single or same day return.
We offer two types of aircraft to suit your requirements, our standard aircraft is the Airbus AS355, and for slightly more points our premium aircraft is the Airbus H135. Details of the aircraft can be found on our Fleet page.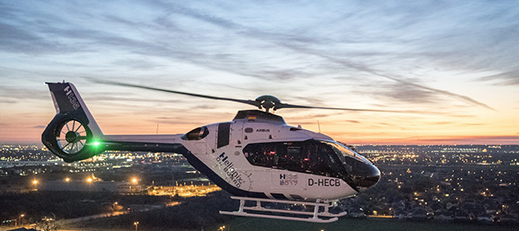 | INSIDE MAP ZONE | AS355 – STANDARD HELICOPTER | H135 – PREMIUM HELICOPTER |
| --- | --- | --- |
| RED | 1180 points | 1680 points |
| BROWN | 1730 points | 2230 points |
| BLUE | 2310 points | 2800 points |
| REST OF UK | 3260 points | 3790 points |
.
For example, a return flight in a standard AS355 helicopter from Reading to Cambridge (both inside the red zone) would use 1150 points.
A return flight in the same standard helicopter from London Battersea to Cardiff (Brown zone plus London helipad depart and return) would use 2490 points.
If you required an overnight stop, or dual crew (two pilots) this would utilise 300 points each.
FOR LONDON FLIGHTS
For flights departing or returning to the London Battersea helipad, Luton, Stanstead or Farnborough, 380 extra points are utilised which includes 15 minutes of on the ground time.
FOR MAJOR EVENTS
For major events such as Ascot races, Silverstone F1, Cheltenham Festival, Goodwood, Epsom Derby and Glastonbury, an extra 570 points are consumed for each flight.
| MEMBERSHIP TYPE | ANNUAL OR MONTHLY | NO. OF POINTS |
| --- | --- | --- |
| SILVER | £11,500 or £1000/month | 7,700 |
| GOLD | £17,000 or £1500/month | 11,600 |
| CARBON | £23,500 or £2100/month | 16,700 |
All plans are annual and run from the date of purchase, points do not expire. Prices exclude VAT.
HOW TO BECOME A MEMBER
LETS GET FLYING
Unique to the UK, membership of the HeliGroup Charter Club is by application only. Please contact us if you would like to apply for membership or if you have further questions.
If you fly more than twice per year and want to take away the strain of arranging helicopter charters, as well as dramatically lowering your flying costs, then the charter club is for you.
Our membership is available to individuals and businesses alike. Membership is limited to ensure demand is always met with aircraft availability.